When you travel in Kyoto, I recommend you travel in Shiga prefecture if you have time to spare. First of all, it would be interesting to take a pleasure boat "Michigan" in Lake Biwa, Japan's largest lake. It is a good idea to travel around the old temples around the lake. In the surroundings of this lake, people are keeping old-fashioned sustainable livelihoods, so it is wonderful to explore such lifestyles.
Outline of Shiga
Summary
Shiga prefecture is located in the west side of Kyoto prefecture. Therefore, this prefecture has become stages of various histories with Kyoto for a long time. A lot of historical wooden buildings are left in the west part of Shiga prefecture, which is the closest to Kyoto. Among these, there are sights that deserve sightseeing when you travel in Kyoto.
A lot of historical wooden buildings are left in the western part of Shiga prefecture, which is the closest to Kyoto. Among these, there are sights that deserve sightseeing when you travel in Kyoto.
And in the middle of Shiga prefecture there is Lake Biwa, a circumference of approximately 235 km. It is the largest lake in Japan. You can get on a pleasure boat here. The pleasure boat here is very gorgeous.
The east coast of Lake Biwa has long been a major transportation hub. For this reason, there is a robust castle called Hikone Castle on the east coast. This castle is also worth seeing.
In the vicinity of Lake Biwa, people are still taking over the traditional lifestyle. It is a sustainable lifestyle and I respect people in this area.
Access
There is no airport in Shiga prefecture. The closest airport to Shiga Prefecture is Itami airport in Osaka.
Because Shiga prefecture is located next to Kyoto, you can easily access by using JR train. From Kyoto Station, it is approximately 10 minutes by JR train to Otsu station in the center of Shiga prefecture.
If you go from Tokyo to the west side of Shiga prefecture, first go to the Kyoto station by Shinkansen. Next, please use JR train from Kyoto station. If you go to the eastern area of Shiga Prefecture, you may descend at the Maibara station of the Shinkansen.
Recommended video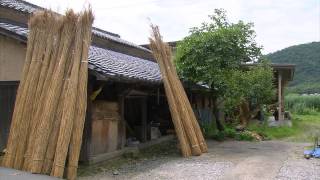 Hieizan Enryakuji Temple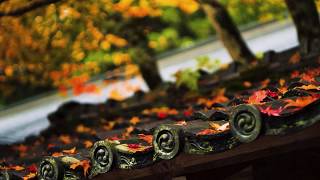 The historical sightseeing spot I would like to recommend most in the west side of Shiga prefecture is Hieizan Enryakuji Temple, with its sprawling grounds across Mt. Hieizan (altitude 848 meters). Enryakuji was founded by Saicho, a very famous priest in 788.
It is a spectacular temple spreading almost all over Mt. Hieizan located at the prefectural border of Kyoto and Shiga. This temple is often called "Hieizan" in Japan. Recently, Koyasan of Wakayama prefecture is popular among tourists, but Hieizan (Enryakuji) is a sacred place of Buddhism worth seeing alongside Koyasan.
To Hieizan Enryakuji Temple, you can access both from Shiga side and Kyoto side. There are various routes.
On the Shiga prefecture side, it is 5 minutes by bus from JR Hiezan Sakamoto Station. You can also use a cable car. This temple is about 11 minutes using cable car from Cable Sakamoto station.
>> For details of Hieiyama Enryakuji, please visit this site
Michigan Cruise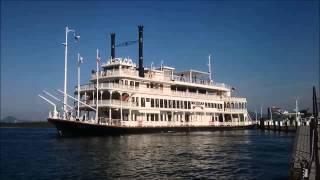 In Lake Biwa, a luxurious pleasure boat named "Michigan" is operated. This pleasure boat has courses of 60 minutes and 80 minutes. It is also operated at night. This pleasure boat is very popular.
The Michigan (787 seats) is a paddlewheeler designed in the image of a ship in the state of Michigan, USA. Shiga Prefecture is a United States Michigan State and a friendly city that also has a big lake.
You can ride the Michigan from Otsu port. It is approximately five minutes by bus from JR Otsu station to Otsu port.
>> Please see the official website for details of The Michigan
Biwako Valley
Photos: Biwako Valley in Shiga Prefecture

If you go to Kyoto in the future, you might want to visit Lake Biwa, which is located to the east of Kyoto. Lake Biwa is the largest lake in Japan. A great way to view this beautiful lake is to visit the "Biwako Valley". It is a ski resort located ...
You can also view Lake Biwa from the mountains surrounding the lake. In that case, one of the recommended viewing spots is Biwako Valley.
Biwako Valley is a ski resort. In winter, you can enjoy the view of Lake Biwa while skiing and snowboarding on the slopes using artificial snow machines.
From spring to autumn, you can take amazing photos from the terrace, as you can see in the photo above.
>> For more information on Lake Biwa Valley, please refer to this official website
Row of metasequoia trees in Takashima City
Photos: Row of metasequoia trees in Takashima City, Shiga Prefecture

I think that the most beautiful tree-lined street in Japan is probably a metasequoia tree line in Takashima City, Shiga Prefecture. Located on the east side of Kyoto city. 500 metasequoia trees of 12m in height continue for 2.4km. Autumn leaves are amazing. You can rent a bicycle in this area. ...
Takashima City is located about 70 kilometers northeast of Kyoto Station. This is where about 500 metasequoia trees are planted for about 2.4km in length. The metasequoia is a very tall tree that can reach up to 12 meters in height.
Here you can enjoy fresh greenery in the spring, deep greenery in the summer, fall foliage in the fall, and snowy views in the winter.
Unfortunately, the transportation is not very good, about 6 minutes by bus from JR Makino station. It is a short walk from "Makino Pickland".
I appreciate you reading to the end.
About me
Bon KUROSAWA  I have long worked as a senior editor for Nihon Keizai Shimbun (NIKKEI) and currently work as an independent web writer. At NIKKEI, I was the editor-in-chief of the media on Japanese culture. Let me introduce a lot of fun and interesting things about Japan. Please refer to this article for more details.