Do you remember about the Great East Japan Earthquake that occurred on March 11, 2011? More than 15,000 people died in the earthquake and tsunami that hit Japan's Tohoku region. For the Japanese, it is a tragedy that can never be forgotten. Currently, the Tohoku region is undergoing rapid reconstruction. On the other hand, the number of tourists visiting the disaster area is increasing. The travelers feel the fear of nature that robbed the lives of many people and at the same time they are surprised that the nature is so beautiful. While the inhabitants of the afflicted area memorize the fear of nature, they appreciate that nature gives them a lot of grace and working hard for the reconstruction. On this page, I will introduce Sanriku (East Coast of the Tohoku region), which was particularly heavily damaged in Tohoku district. There, the ocean that returned to a gentle look is very beautiful, and the smile of residents living strongly is impressive. Why do not you travel the Tohoku region (Especially Sanriku) to meet such residents?
The tsunami thoroughly destroyed many cities
At 14:46 on March 11, 2011, the earthquake took away the peaceful lives of people in the Tohoku region in a moment. At that time, I worked at a newspaper company in Tokyo. I was on the 26th floor. The floor where I was, kept shaking like a boat that took a big wave. There were a lot of TVs on my floor. On that TV screen, there were cars running on the road. The tsunami hit the cars one after another. We could not do anything.
In the Great East Japan Earthquake, more than 15,000 people died. 90% of which was drowning due to the tsunami.
On the east coast of the Tohoku region, such a large earthquake occurs once every several hundred years, causing serious damage by the tsunami. For this reason, the inhabitants have inherited the lesson that "If a major earthquake occurs, escape to the hill anyway." They have been told that "Even if you leave your family, run away." Someone has to survive. However, they can not escape leaving their families and neighbors behind. Even in this earthquake, there were many people who were sacrificed without escaping to save people around them.
Miki who died in order to rescue residents
Many people stayed to help those around them, so they were sacrificed. Minami Sanriku town employee, Miki Endo (then 24 years old) was one of them. In a government building in Minami Sanriku-cho, she kept shouting to the inhabitants using the microphone "Please escape to the hill as soon as possible". If you look at the YouTube video posted at the beginning of this page, you can hear her voice. However, that voice disappears on the way. She died of the tsunami.
Miki got married in July 2010 and planned to have a wedding ceremony in September 2011. She was a very gentle and bright woman. The big earthquake and the tsunami easily took away the life of such kind person.
Minami Sanriku Town was devastated by the tsunami. However, the surviving residents are beginning to make a new city. If you go to Minami Sanriku-cho, you can see the building where Miki was. You will be able to meet many tender inhabitants. They never despair.
Regeneration of the Tohoku region
The afflicted areas are gradually beginning to walk down the road of reconstruction. If you look at the YouTube videos below, you can see the current state of Minami Sanriku-cho. Many affected areas are beginning to develop new residential areas, etc. on the hill.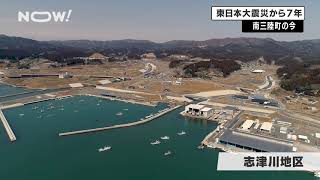 Many young people migrate from the Tokyo and other areas to the affected areas. They are interacting with the affected elderly people and trying to create a new community. I would like to introduce new information on such Tohoku region in this site in order.
Sanriku nature is still beautiful and people are friendly
Along the east coast of the Tohoku region, there is a small railroad "Sanriku Railway" about 100 kilometers north and south. This railroad supported the people's lives of Sanriku, but it was destroyed by the tsunami. Restoring this railroad was very important to people in Sanriku. Many people cooperated with each other to resume the operation of the railroad. The following videos have introduced the situation well.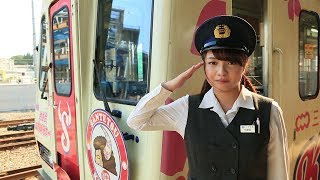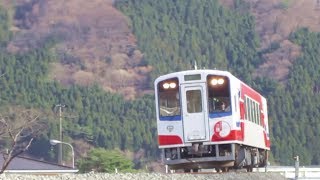 The official website of Sanriku Railway is the following. I would like to introduce the site of a powerful hotel that summarizes sightseeing information of Sanriku below.
>> The official site of Sanriku Railway is here
>> Official site of MINAMI SANRIKU HOTEL KANYO is recommended to know tourist information of Sanriku
There are many beautiful sights in Japan. To shoot the perfect landscape for posting to Instagram, it is also true that there are sightseeing spots more suitable than Sanriku. However, in the Sanriku area now, there is a nature that looks more beautiful, and a smile of wonderful residents because it has overcome difficult times. If you want to taste deep emotion in Japan, I recommend traveling in the Tohoku region, especially Sanriku. Why do not you face the beautiful sea of Sanriku?
There are related articles as below.
2020/6/14
Nature teach us "Mujo"! All things will change
Nature in the Japanese archipelago has a shift in spring, summer, autumn and winter. In the course of these four seasons, humans, animals and plants grow and decay, returning to the earth. Japan has realized that human beings are short-lived in nature. We have reflected that in religious and literary works. Japanese people call things constantly changing, "Mujo". On this page, I would like to discuss the idea of Mujo with you. Table of ContentsJapan has experienced many natural disastersJapanese still love nature and have learned Japan has experienced many natural disasters Damaged town from the Japanese earthquake. = Shutterstock Japan has experienced many natural disasters such as a large earthquakes, tsunamis, volcanic eruptions, and more. As a result, we were keenly aware that things are impermanent. The Japanese archipelago is a terrible area for risk of earthquake damage. Many people live along the coast, so when a major earthquake occurred it often resulted in tsunami damage. You can find many volcanoes in the Japanese archipelago, so Japanese people are often subjected to volcanic explosion damage as well. Volcanic explosions also cause great damage to agriculture and as a result people have suffered from starvation. For these reasons, the Japanese people are familiar with the fear of nature. Human beings cannot defeat the power of nature. In this way, Japanese people believe that all things are ephemeral. This philosophy established the custom of building many temples and shrines to offer prayers to the God, Buddha. Japanese still love nature and have learned Scenery of ...
2020/5/30
Earthquakes & Volcanos in Japan
In Japan, earthquakes occur frequently, from small tremors not felt by the body to large fatal disasters. Many Japanese feel a sense of crisis not knowing when natural disasters will occur. Of course, the possibility of actually encountering a large natural disaster is very low. Most Japanese people have been able to live to be over the age of 80. However, this sense of crisis has a major influence on the spirit of Japan. Humans cannot conquer nature. Many Japanese people feel that it is important to live in harmony with nature. In this article I will discuss relatively recent earthquakes and volcanic eruptions. Table of ContentsEarthquakes in JapanVolcanos in Japan Earthquakes in Japan If you stayed in Japan for a few years, you would experience at least one small earthquake for yourself. Japanese buildings are designed not to collapse even if a big earthquake were to occur. Therefore, there is no need to be afraid. However, if you stayed in Japan for decades, there's a possibility of experiencing a big earthquake. In 2011, when the Great East Japan Great Earthquake occurred, I was working in a skyscraper in Tokyo and experienced the building shaking violently. East Japan great earthquake disaster East Japan great earthquake disaster, March 11, 2011 The Great East Japan Earthquake (Higashi-Nihon Daishinsai) is a very big earthquake that struck northern Honshu on March 11, 2011. More than 90% of the approximately 15,000 victims died due to the tsunami that occurred after the earthquake. After the Great Hanshin Earthquake that occurred in ...
I appreciate you reading to the end.
About me
Bon KUROSAWA  I have long worked as a senior editor for Nihon Keizai Shimbun (NIKKEI) and currently work as an independent web writer. At NIKKEI, I was the editor-in-chief of the media on Japanese culture. Let me introduce a lot of fun and interesting things about Japan. Please refer to this article for more details.