When you visit Japan, how is the climate and the weather in Japan? On this page, I would like to introduce the climate and weather of Japan, including the features of each area.
The climate of Japan is diverse
Japan is an elongated archipelago extending 3000 kilometers north and south. It consists of 4 large islands and about 6,800 small islands. Climate is very different between northernmost Hokkaido and south Okinawa. Winter in Hokkaido is very cold, while Okinawa is relatively mild even in winter. The area where much snow falls in winter is the Japan Sea side of Hokkaido and the Japan Sea side of northern Honshu.
Winter weather : Snow on the Japan Sea side
Like the backbone of the archipelago, mountain ranges are long running. Because of this mountain range, the climate of the Pacific side of the Japanese archipelago and the Japan Sea side are greatly different. Every winter, in the area on the Japan Sea side of the Japanese archipelago, many clouds damp from the Sea of ​​Japan and come into collision with the mountains, snow falls often. Meanwhile, in the area on the Pacific side, clear weather will continue in winter. If you go to areas in the Sea of ​​Japan side in winter, especially Hokkaido and northern Honshu, you will be able to see the snow scene.
Japan's rainy season: around June
There is a rainy season called "Tsuyu" from mid-June to mid-July except Hokkaido. A rain front settles over the middle of the western part of Japan. It is not heavy rain like a tropical squall. The rain keeps coming down quietly. However, recently, due to global warming, there are times when heavy rain falls.
From this period until around September, the Japanese archipelago is generally high in humidity. In the summer (especially July and August), the maximum temperature of the day often exceeds 30 degrees Celsius. Hokkaido and the highland areas of Nagano prefecture are relatively cool, so these areas are popular as a summer resort.
Autumn is the best season in Japan
From July to the first half of October, violent tropical rainstorms called "typhoons" come into the Japanese archipelago. When the typhoon hits it, it will rain heavily. When the typhoon season ends, the entire Japanese archipelago will clear up well. It is most comfortable in the year from October to November. It is the best season to visit Japan. Many sightseeing spots are crowded with vacationers.
Recommended Videos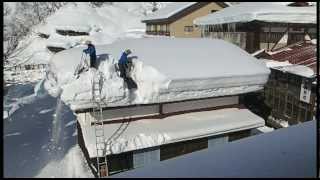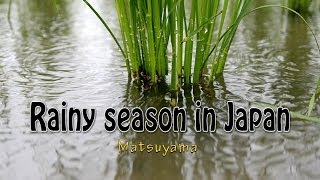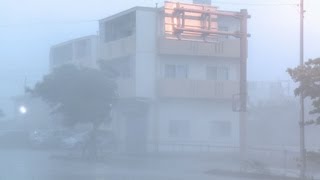 Links
For Japanese weather data, please refer to the official website of the Japan Meteorological Agency.
>> Click here for official website of Japan Meteorological Agency
I appreciate you reading to the end.