On this page, I would like to introduce about the wonderful snow scene in Japan. There are many snow areas in Japan, so it is difficult to decide the best Snow Destinations. On this page, I summarized the best areas, mainly in places popular among foreign tourists. I will share it in three parts. (1) heavy snow areas such as Shirakawago and Jigokudan, (2) ski resorts such as Niseko and Hakuba, (3) representative winter festivals such as Sapporo Snow Festival and Yokote Snow Festival. If you are interested, please take a look.
Photos: Winter landscape in Hokkaido

In Hokkaido, vast grasslands attract people with beautiful flowers in summer. And these grasslands are covered with snow from December to February. On this page, I will introduce the mysterious snow scene in Obihiro, Biei, Furano, etc. in central Hokkaido. Please refer to the following article for the details of Hokkaido. ...
Photos: Snow-covered villages in Japan

I would like to share with you the scenery of the snowy villages of Japan. These are pictures of Shirakawa-go, Gokayama, Miyama and Ouchi-juku. Someday, you'll enjoy the pure world in these villages! Table of ContentsPhotos of snow-covered villagesWhat to wear when visiting the snowy villages Photos of snow-covered villages Shirakawago ...
Best Sightseeing Spot in the Heavy Snow Area
Shirakawago, Gokayama (Central Honshu)
If you want to go to a particularly snowy area in Japan, you may want to go to the Sea of ​​Japan side or the mountain area. From December to March, moist air flows from the Sea of ​​Japan to the Japanese archipelago. Since there is a mountainous area in the center of the Japanese archipelago, damp air hits this mountainous area where snow clouds are born. In this way, the area on the Japan Sea side and the mountainous area are snowing much.
Shirakawago and Gokayama, which I introduce here, are located in the mountainous areas of the Japan Sea side. A lot of snow falls in these villages every year. There are other areas with much snow, but these two villages still have traditional houses in heavy snow areas. The snow scenery where those houses remain is really beautiful.
When comparing Shirakawago with Gokayama, Shirakawago is larger than Gokayama. Shirakawa-go is well-developed as a tourist destination, and there are many bus tours. On the other hand, Gokayama has a lot of rustic village atmosphere.
Regarding snow, Gokayama's snow is heavier. So, the roofs of the Gokayama houses are sharper than Shirakawa-go so that it can drop snow.
If you look at the following videos, you will understand a little about these villages. It takes about 6 hours to get to these villages one way from Tokyo by train and bus. In these villages, lighting up is done at night as well. Because there are accommodation facilities in these villages, I recommend that you stay there and enjoy a lot of snow scenery.
Shirakawago (Gifu prefecture)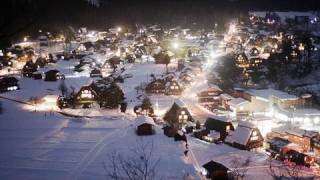 Photos: Shirakawago Village in winter

Shirakawago, a traditional village located on the mountainous area of Honshu Island, offers beautiful snow views in winter. From late January to early February, as in the first photo of this page, the village will be beautifully illuminated. In Japan, beautiful snow scenery can be seen in Hokkaido and mountainous regions ...
>> The official website of Shirakawago is here
Gokayama (Toyama prefecture)
>> The official website of Gokayama is here
Photos: Gokayama Village in Toyama Prefecture

There are villages collectively called Gokayama in the southwest of the Tonami Plain, Toyama Prefecture. The villages in Gokayama are registered as a World Heritage site along with the famous Shirakawa-go. Gokayama is not as touristy as Shirakawago. I once interviewed a director who filmed a movie in Gokayama. He smiled, ...
Photos: Shogawa Gorge cruise -River cruise in a pure white world!

There is a beautiful river called Shogawa near Shirakawa-go and Gokayama, traditional villages registered as World Heritage sites. On this river you can enjoy a cruise called "Shogawa Gorge cruise". This cruise is great even in the fresh green and autumn leaves seasons. However, from late December to late February, you ...
Jigokudani Yaen-koen (Central Honshu, Nagano Prefecture)
Photos: Jigokudani Yaen-koen - Snow Monkey in Nagano Prefecture

In Japan, monkeys as well as Japanese people love hot springs. In the mountainous region of Nagano Prefecture in central Honshu, there is a "hot spring resort" dedicated to monkeys called Jigokudani Yaen-koen. Monkeys warm their body in this hot spring, especially during the snowy winter. If you go to Jigokudani ...
Animals in Japan!! Best Spots you can play with them

If you like animals, why not visit sightseeing spots that you can play with animals in Japan? In Japan, there are spots to play with various animals such as owls, cats, rabbits, and deer. On this page, I will introduce popular places among those spots. Click on each map, Google Maps ...
"Jigokudani" means "Valley of Hell" when translated into English. In Japan, we often name the place where there is a large natural hot spring "hell". However, this "Jigokudani Yaen-koen" is paradise for monkeys, not hell. Monkeys can warm their body with natural hot springs.
Jigokudani Yaen-koen is near Shiga Kogen, one of Japan's best ski resorts. Relatively close to the Sea of Japan, this area with an altitude of 850 meters is a terrible heavy snowy zone. The monkeys can survive in cold winter, by being soaked in hot springs.
Monkeys love hot springs and enter hot springs even if it is not cold. Jigokudani Yaen-koen is open even in the season without snow.
>> The official website of Jigokudani is here
Ginzan Onsen
Do you know Japanese TV drama "Oshin" (1983-1984)? "
Oshin" is a story of a girl Oshin who was born in Japan's heavy snowfall area over 100 years ago. This story was hit in many countries in Asia. The stage of this drama was Ginzan Onsen.
Ginzan Onsen is about 40 minutes by bus from Oishida Station on JR Yamagata Shinkansen. Clearly, it is a very inconvenient place. Instead, it is also a rare place where old Japan remains. In the spa town, as in the photo above, there are wooden buildings 100 years ago. It seems that at that time, it was prosperous as a spa resort. The snow scenery you see from those old inns is the best.
Photos: Ginzan Onsen -A retro hot spring town with a snowy landscape

If you want to go to onsen in a snowy area, I recommend Ginzan Onsen in Yamagata Prefecture. Ginzan Onsen is a retro hot spring town that is also known as the setting for the Japanese TV drama "Oshin." On both sides of the Ginzan River, which is a branch of ...
>> Please see this site about Ginzan Onsen
Tateyama Kurobe Alpine Route
Photos: Tateyama Kurobe Alpine Route

If you are planning to travel to Japan from late April to early June, I recommend the mountain area from Tateyama to Kurobe in central Honshu. From Tateyama to Kurobe, you can move easily by connecting the bus and ropeway. You will surely enjoy the amazing snow scene. Table of ContentsPhotos ...
Even if you can not come to Japan from December to March, there is still a chance to see the snow scene. In the tourist road "Tateyama Kurobe alpine route" passing through the mountainous region of central Honshu, you can enjoy the "snowy wall" as seen in the above video from mid April to mid-June every year.
Tateyama Kurobe Alpine Route is a road through the mountainous region "North Alps" at an altitude of 3000 meters or more, and the total extension is about 37 km. This road is closed during the winter. Every spring, the snowplow removes the snow on the road. Snow walls of about 20 meters in height are formed around. You can get off the bus at a part of the road and take a walk while watching the snow wall. To Tateyama Kurobe Alpine Route, enter from Toyama Prefecture on the Japan Sea side and head for Nagano Prefecture is recommended.
>> The official website of Tateyama Kurobe Alpine Route is here
Best Ski Resorts in Japan
If you want to enjoy activities such as skiing, snowboarding and sledding, I recommend you go to a ski resort. It is okay even if you have never experienced such an activity. Even with a small child you can enjoy it with everyone. Ski resorts can also borrow wear and skiing, so please try by all means!
There are many ski resorts in Japan. Although it is very difficult to narrow down the recommended places from among them, the following ski resorts are popular especially for foreign tourists, and there are also many English displays. Snow quality is also good, so if you visit these ski resorts, you will surely be able to make a good memory.
Niseko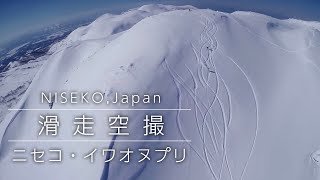 Niseko is the leading ski resort in Japan. It is about 3 hours to 3 hours 30 minutes from New Chitose Airport in Hokkaido. The snow quality of Niseko is very good, it is very big and very popular. Especially crowded with skiers from abroad such as Australia. If you want to go to Japan's best ski resort, I would recommend either this Niseko or Hakuba in Nagano Prefecture. If you want to see sightseeing in Sapporo, you should go to Niseko. If you want to see the best mountain area in Japan, you'd better go to Hakuba. For more information on Niseko please see the following articles.
Niseko! Best Things to do in winter, spring, summer, autumn

Niseko is the representative resort of Japan. It is known worldwide, especially as a sacred place for winter sports. In Niseko, you can enjoy skiing from late November to early May. There is a beautiful mountain very similar to Mt. Fuji in Niseko. It is "Mt.Yotei" seen in the above picture. ...
Photos: Winter at Niseko Ski Resort in Hokkaido -Enjoy the powder snow!

If you want to enjoy winter sports in Japan, I recommend Niseko Ski Resort in Hokkaido first. In Niseko, you can enjoy amazing powder snow. Besides skiing and snowboarding, hot springs are also nice. There are so many slopes that kids and beginners can make great memories. For Niseko, please refer ...
Rusutsu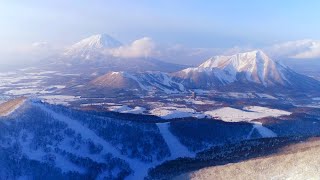 As a ski resort in Hokkaido besides Niseko, I recommend you to Rusutsu ski resort. Rusutsu ski resort is near Niseko, and the snow quality is not inferior to Niseko. It is located about 2 hours from New Chitose Airport, and the transportation is better than Niseko. As a ski resort suitable for beginners, Rusutsu may be slightly more suitable than Niseko.
However, Niseko is bigger than Rusutsu. There is a town in Niseko, you can enjoy various restaurants and hot springs, but in Rusuts you will eat more at the hotel restaurant. Niseko may be more reasonable than Rusutsu.
Zao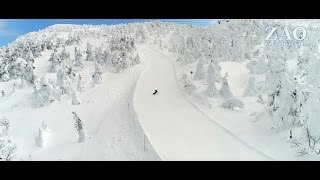 If you want to go ski resort in the Tohoku region of Japan, I recommend Zao Ski Resort. In Zao, you can see "Juhyo" as close as you can see in the photos and videos above. Juhyo is a special feature of winter in Zao. It is formed through moisture in the air when the Aomori Fir trees freeze and snow accumulates on them. It is also called "Ice monster". If you go to Zao, you can slide a fantastic slope with a lot of Juhyo. You can also look at Juhyo from inside the ropeway.
Hakuba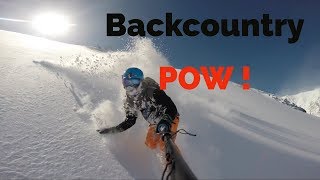 The most popular Japanese ski resort among foreign tourists is Niseko in Hokkaido. However, the popularity of Hakuba in Honshu has also increased considerably recently. Hakuba is not inferior to Niseko in both snow quality and size. Hakuba is located in the most rugged mountainous area in Japan. So, while sliding on the slope of Hakuba, you can enjoy the mountain scenery more powerful than Niseko. Hakuba was used for the competition when the Nagano Olympics was held. I also like Hakuba, I have skied many times at Hakuba ski resort so far. After all, which is better, Niseko or Hakuba? This is a very difficult question. Probably, many people will say "Niseko". Especially English is easy to communicate, so Niseko will be able to spend the first time smoothly.
Shigakogen
Shiga Kogen ski resorts consist of nearly 20 ski resorts. The combined area is the largest in Japan. Snow quality is also very good. Features will vary depending on individual ski resort so you can find and enjoy your favorite slope. There are also hot springs.
It was Shiga Kogen that I skied the first time. In my junior high school every year, ski training camp in Shiga Kogen was held because snow quality is good. About that, Shiga Kogen's evaluation is high. However, in many cases it is necessary to use a bus to move individual ski resorts. I recommend Hakuba as a single ski resort in Nagano Prefecture.
Best Winter Festivals in Japan
In winter, "Snow festival" is held in various cities in Japan. Among them, the following three snow festivals are particularly popular.
Sapporo Snow Festival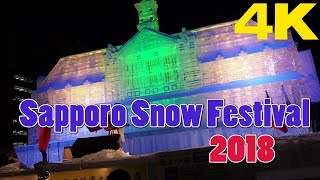 The most famous snow festival in Japan is "Sapporo Snow Festival" held in Sapporo in early February every year. At this time, a lot of huge snow statues are set up in the main street of Sapporo. In the evening, those snow statues are lighted up. The stalls line up, they are very fun and create a fantastic atmosphere.
>> The official website of Sapporo Snow Festival is here
At another venue, children can enjoy snow fun. For Sapporo, please also refer to the following article.
Photos: Sapporo in February

February is the best season for winter tourism in Sapporo, the central city of Hokkaido. The "Sapporo Snow Festival" is held for about 8 days from the beginning of February every year. At this time, even the highest temperatures during the day are often below freezing. It's cold, but I'm sure ...
Sapporo! Best Things to do in winter, spring, summer, autumn

On this page, I will introduce recommended tourist spots and what to do when you travel to Sapporo in Hokkaido. In addition to the tourist spots I recommend during the year, I will explain the recommended spots and what to do in each season of spring, summer, autumn and winter. Table ...
Otaru Snow Light Path
Otaru is a port town located approximately 40 kilometers northwest of Sapporo. It faces the Sea of Japan and snow falls often in winter. Once flourished by trade, a large canal was built. At present, some of the canals are reclaimed, but the scenery of a beautiful port town still remains. "Otaru Snow Light Path" will be held every mid February on this canal. There are countless candles on the canal, and a lot of candles are lit also on the site of the waste line. In the pure white snow the scenery with the candle is fantastic and very popular. Otaru is well known for its delicious fish. The fish taken off in winter is particularly delicious. If you go to Otaru, please eat sushi by all means!
Photos: Otaru in winter -"Otaru Snow Light Path" is recommended!

If you are going to see the Sapporo Snow Festival in winter, I would recommend visiting Otaru, a port town on the Japan Sea side, in addition to Sapporo. At Otaru Port there are canals, brick warehouses, retro Western-style buildings and others. Every February, a winter festival named "Otaru Snow Light ...
>> The official website of Otaru Snow Light Path is here
Yokote Snow Festival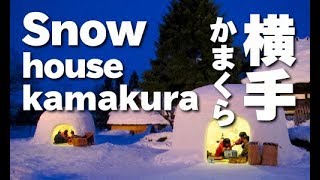 Located on the Japan Sea side of the Tohoku region, Akita Prefecture Yokote is a beautiful city. Yokote is known for its high snowfall. Here, "Yokote Yuki Festival" will be held in the middle of February every year. At this festival, "Kamakura" (snow dome) like the above picture is made a lot. kamakura has been built in the snowy region for a long time.
In Kamakura, local children prepare warm food and drinks and give them to those who come. You can interact with local children in Kamakura. In the depths of Kamakura, God is celebrating. You'd better give a little money.
When I was a child living in the mountains in Gifu prefecture once, I have built Kamakura together with my cousin after a heavy snowfall. The inside of Kamakura is wonderfully warm. I drank a hot drink in Kamakura, baked rice cake and ate it. It is a pleasant memory. Please enjoy the traditional Japanese kamakura play as well.
Photos: Snow Dome "Kamakura" in Akita Prefecure

In Japan, when snow falls in winter, children make snow domes and play. The snow dome is called "Kamakura". When I was a kid, I played with my friends in Kamakura. Recently, in Akita Prefecture in the northern part of Honshu Island, many large and small Kamakuras are made in the ...
Best Sightseeing Spot Where Drift Ice Can Be Seen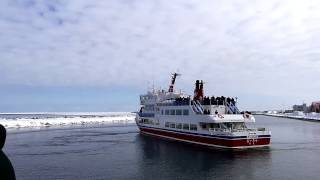 From late January to early March every year, drift ice will flow from the Sea of ​​Okhotsk in the northeast of Hokkaido. Drift ice is ice that drifts on the water surface. The drift ice that flows in Hokkaido is born with the waves freezing by the cold wind in the north sea. In February Abashiri and Monbetsu sea located in the northeastern part of Hokkaido may be filled with drift ice. I have seen the ocean full of drift ice from Abashiri Cliff. It was a very quiet sea. There were no waves at all there. The north wind was so strong that the body seemed to freeze.
In addition to seeing from the top of such a cliff, drift ice can also be seen on a ship. In Abashiri, you can ride "Aurora". The Aurora proceed by breaking ice by the weight of the ship. In Monbetsu you can ride "Garinko". The Garinko break the ice by the screw set at the head of the ship and proceed. If you are lucky, you will be able to find the parent and child of the seals on the drift ice.
The official sites of the Aurora and Garinko are as follows.
Although the official website of the Garinko is only in Japanese, you can read the explanation of the English sentence by clicking on "To make a reservation in English".
I appreciate you reading to the end.
About me
Bon KUROSAWA  I have long worked as a senior editor for Nihon Keizai Shimbun (NIKKEI) and currently work as an independent web writer. At NIKKEI, I was the editor-in-chief of the media on Japanese culture. Let me introduce a lot of fun and interesting things about Japan. Please refer to this article for more details.