There are four rich seasons in Japan. Japanese agriculture follows the changes in the four seasons accordingly and when rice grows in abundance the Japanese hold festivals to thank god. In this cycle of four seasons, various unique cultures have developed. I would like to introduce to you the lifestyle and culture of the Japanese people and their relationship with the nature in Japan.
Living with grace from rich seasons
2020/6/14
Seasons of Japan! Culture nurtured in the change of the four seasons
There is a clear seasonal change in Japan. Summer is very hot, but the heat does not last forever. The temperature gradually falls and the leaves on the trees turn red and yellow. Eventually, a tough winter will follow. People withstand the cold and wait for warm spring to come. This seasonal change has had a big impact on the lives and culture of the Japanese people. Each situation varies depending on the area. On this page, I will discuss the four seasons and living in Japan. Table of ContentsAbout seasonal change in JapanShogatsu in WinterHanami in SpringObon in SummerMomijigari in AutumnChristmas in Winter About seasonal change in Japan Mt Fuji with snow in winter at lake Kawaguchiko Japan -Shutterstock In winter, there is less traffic at tourist spots, giving individuals who brave the cold a personal encounter of the famous areas of Japan. In Japan, January (following the New Year's vacation) marks a time to hit the ski slopes. February marks the beginning of the season in Japan. Above ground, on the northern and central islands of Japan, Feb is the coldest month of Japan. March is a great time to visit Japan thanks to heating temperatures and the beginning of the anticipated cherry blossom season. By March, areas of Japan will start to see the blooming of cherry blossoms which bring hanami celebrations. This is a very festive and cheerful time to be in Japan and a terrific way to experience one of that the country's most social traditions. April's rising temperatures will ...
When do you plan to travel to Japan?
In Japan, the atmosphere changes greatly depending on the season. Therefore, I recommend that you look into the climate of the season you want to travel.
Here, I intend to introduce every month and how it relates to the four seasons of Japan. Please select the season in which you are interested from the above image to visit the page.
Recommended videos about Japanese life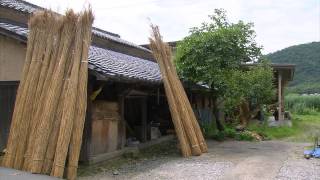 I appreciate you reading to the end.
What to do in case of a typhoon or earthquake in Japan

Even in Japan, damage from typhoons and heavy rains is increasing due to global warming. In addition, earthquakes often occur in Japan. What should you do if a typhoon or earthquake occurs while you are traveling in Japan? Of course, you are unlikely to encounter such a case. However, it is ...
About me
Bon KUROSAWA  I have long worked as a senior editor for Nihon Keizai Shimbun (NIKKEI) and currently work as an independent web writer. At NIKKEI, I was the editor-in-chief of the media on Japanese culture. Let me introduce a lot of fun and interesting things about Japan. Please refer to this article for more details.