In April, beautiful cherry blossoms are blooming in various places in Tokyo, Osaka, Kyoto and other cities and are crowded with people who see the cherry blossoms. After that, fresh green grows. Then moss slime and nemophila will start to bloom. In April you will enjoy a very pleasant trip. On this page, I will introduce you what kind of trip can be done in April.
Information of Tokyo, Osaka, Hokkaido in April
If you plan on going to Tokyo, Osaka or Hokkaido in April, please click the image of the slider below and go to see more information.
2018/6/12
Tokyo Weather in April! Temperature, rain, clothes
If you go to Tokyo in April, I think that it will be a pleasant trip. It is the best season of sightseeing that is lined with October and November. Based on the weather data released by the Japan Weather Association, I will introduce what kind of weather is Tokyo in this period. Below are articles about the monthly weather in Tokyo. Slide it and check the weather you want to know. ContentsWeather in Tokyo in April (overview)Tokyo weather in early April (2018)Tokyo weather in the middle of April (2018)Tokyo weather in late April (2018) Weather in Tokyo in April (overview) After late March, the temperature in Tokyo will rise at a stretch. In April, there are days when the maximum temperature exceeds 25 degrees. It's warm, so you will no longer see people wearing a coat in the city. However, there are days when it gets cold at night. Therefore, if you go to see cherry blossoms at night, take a spring coat or a jumper. It is not about March in April, but it sometimes rains. You may as well as put an umbrella in your suitcase. Sometimes it feels hot in late April. In the town, people with a quick heart will wear short sleeve clothes. Every time it rains, the leaves of the trees grow up and the beautiful fresh green season comes. Tokyo weather in early April (2018) Maximum temperature (Celsius) 26.2 Minimum air temperature   5.5 Total precipitation 1.0 mm Fine weather ratio 59 % Tokyo weather ...
You can enjoy spring skiing at some ski areas.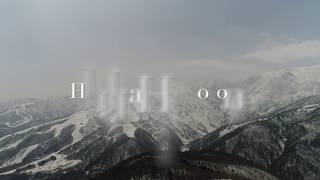 In general, the Japanese archipelago comes to spring in April every year, but some ski resorts continue to operate in Hokkaido and Honshu mountainous areas. You can enjoy spring skiing. If you are traveling with children, you can try snow playing or sledding at the ski slopes.
Spring skiing is somewhat different from winter skiing. In winter you will play in very cold weather. On the other hand, the temperature is a bit warmer in the spring. Outside of the ski resort the snow melts and there are sometimes little snow on the roads and around the hotel. You may ski while watching the surrounding fresh green.
Even ski resorts often rain in April. You can not enjoy the real snow scenery. Skiware should use rental service. However, you may not need much thick clothing.
Representative ski resorts that continue to operate every April are as follows. There are many ski resorts, but I personally recommend Niseko in Hokkaido and Hakuba Village (HAKUBA 47, Happo-One) in Nagano Prefecture. If you are an advanced skier, and want to enjoy skiing in earnest after spring, I recommend the Gassan Ski Resort in Yamagata Prefecture.
Hokkaido
Niseko Annupuri International Ski Resort
Sapporo International Ski Resort
Asahi-dake Ropeway Ski Resort
Kiroro snow world
Tohoku region
Zao Onsen Ski Resort
Appi-Kogen ski Resort
Hoshino Resort Nekoma Ski Resort
Gassan Ski Resort (opens in early April and will be open until July. Please refer to the following video)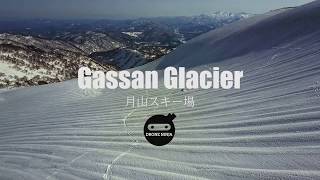 Kanto region, Chubu region
Marunuka Kogen Ski Resort
Tanbara Ski Park
Naeba Ski Resort
Gala Yuzawa Ski Resort
Nozawa Onsen Ski Resort
HKUBA 47 Winter Sports Park
Hakuba Happo-One ski resort
Tsugaike Kogen Ski Resort
Akakura Ski Resort
Shiga Kogen Ski Resort (Takaamagara, Ichinosu)
It is also recommended to see the snowy walls at Tateyama
From April 15th, as I mentioned on another page, you can also go to Tateyama in central Honshu to see huge snow walls. Snow walls can be seen until June. If you want to enjoy snow scenery outside the ski resort, I recommend this snowy wall. The official website of Tateyama is the following.
[st-card-ex url="https://www.alpen-route.com/en/" target="_blank" rel="nofollow" label="" name="" bgcolor="" color="" readmore="Read More"]
You can see cherry blossoms, moss grasses, and nemophila
Cherry blossoms start to bloom in northern Honshu and Hokkaido since mid April
In April, you can watch various flowers. Cherry blossoms, the representative flower of Japan, will start in Kyushu every year in late March. Sakura blooms in the main cities of Honshu such as Tokyo, Kyoto, Osaka from the end of March to the beginning of April.
You can not see the cherry blossoms in Tokyo etc, unless you can make it in time for this timing in a week or so. But it's okay. Cherry blossoms will also begin to bloom in northern Honshu and Hokkaido. If you want to see cherry blossoms, I recommend you to add northern Honshu and Hokkaido to itinerary. Cherry blossoms are blooming in northern Honshu and Hokkaido every year below.
Flowering date in average year
Hokkaido
Sapporo        around May 3rd
Hakodate      around April 30
Tohoku region
Aomori          around April 24
Morioka         around April 21
Akita              around April 18
Yamagata      around April 15
Sendai           around April 11
Fukushima     around April 9
Personally, the cherry blossoms at Hirosaki Castle in Hirosaki City, Aomori Prefecture are particularly recommended. The cherry trees blooming in the traditional castle are very beautiful.
Let's go to see grass cherry blossoms and nemophila!
When the cherry blossoms season ends in the main cities of Honshu, this time the shibazakura (grass cherry blossoms) and nemophila flowers are at their peak.
I especially recommend flowers in the following places. Beautiful flowers that can not defeat the cherry blossoms are blooming all over and are superb. If you are planning a trip to Japan during these times, please add it to your itinerary.
Recommended places
Nemophila
Hitachi Seaside Park (Ibaraki Prefecture)
Nemophila is beautiful from late April to mid May. Rape flowers and tulips are also blooming in April. Below is the official website of Hitachi Kaihin Park.
[st-card-ex url="http://en.hitachikaihin.jp/" target="_blank" rel="nofollow" label="" name="" bgcolor="" color="" readmore="Read More"]
shibazakura
Fuji Motosu Lake Resort (Yamanashi Prefecture)
In the vicinity of Mt. Fuji, the grass cherry blossoms are beautiful every year from mid April to late May. Fuji in the background, a wonderful landscape spreads. Below is the official website of Fuji Motosu Lake Resort.
[st-card-ex url="http://www.shibazakura.jp/eng/" target="_blank" rel="nofollow" label="" name="" bgcolor="" color="" readmore="Read More"]
Let's be careful about traffic jams in popular tourist spots
Many places in the Japanese archipelago are very easy to spend in April. So, you can spend a pleasant time not only in the place I introduced above but also in various tourist spots.
However, there is one thing I want you to pay attention to. It is a traffic jam. Japanese people often travel sightseeing in Japan in April. In addition, since the number of tourists visiting Japan increases year by year, famous sightseeing spots are very crowded.
For example, my friend caught up in a traffic jam when going to see moss slope from Tokyo to Mt. Fuji, it took seven hours to go to the place. If you go to a famous sightseeing spot on a day trip from Tokyo, I recommend that you depart as soon as possible in the morning.
In Japan, elementary school and junior high school are on vacation from late March to early April. For this reason, there are so many families going on sightseeing trips during this period. From the end of April to the beginning of May is the period of long vacation called "Golden Week". Also at this time, famous sightseeing spots are very crowded and please beware.
I appreciate you reading to the end.