The Japanese cherish the harmony with the surrounding people. If you come to Japan, you will feel it throughout the city. For example, as the following movie shows, when Japanese people cross the intersection, they carefully cross each other. I think that there are four historical backgrounds in these Japanese characteristics. On this page, I will explain about this point.
Photos: May children live in peace!

Children are really cute no matter which country we travel. Japanese children are also cute. I hope that children will live happily without conflict and prejudice. All I can do is to keep you informed that we do not want to fight with anyone and we want our guests from abroad ...
Japanese cherish harmony with nature as well as nature
Do you know the intersection of Hachiko in Shibuya, Tokyo? Many of the foreign tourists who came to Japan come to see this intersection. First of all, please see the video below.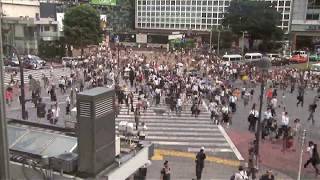 Even in the intersection where a lot of people cross at a time, the Japanese can compromise each other and can proceed without hitting them. Usually, Japanese are not walking with nerve very much. These behaviors have been inherited from long ago, and Japanese do this without being conscious.
For Japanese people, it is extremely natural to live in harmony with the surrounding people. It is commonplace for Japanese people to avoid people around at a big intersection. Therefore, the Japanese could not understand why people from foreign countries were interested in Japanese behavior across the intersection.
There are probably many reasons behind this nature of Japanese people. In particular, I am paying attention to the following four historical backgrounds.
The Japanese have lived in cooperation with the people of the same village
First, Japan was historically an agricultural society centered on rice cultivation. In order to make rice, cooperation with people inside the village was necessary. For example, when planting rice in Mr. A's rice field, people in the village came and planted them together. Instead, Mr. A also went to help when another planted rice. In order to maintain such cooperative relations, harmony with people was important. The following video shows that other people gathered and cooperated when planting rice in one rice field. In the village, when we do the first rice planting, we prayed to God for good harvest and we did an event like this one. This video was taken of the event held at Shirakawago in Gifu Prefecture.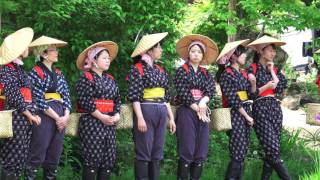 In addition to rice planting, Japanese lived helping each other in various stages. The following is a movie shot at the time of rebuilding the roof of the roof of Shirakawa-go home. For one house, really many people did.
In the past, not only in the villages but also in the cities, there was a relationship to help each other. In contemporary Japanese people, such cooperative relationships have been lost, but the spirit has been handed down to us still, taking care of harmony.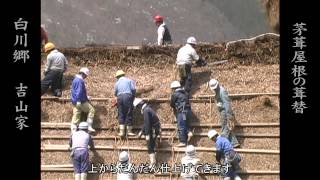 The Japanese have never received a major invasion and have little conflict experience
Second, there is a historical fact that Japan is an island country and has no experience of being invaded from outside. Japan has enjoyed peace before the modern era. For this reason, we do not have much idea of conflicting with other people.
Because we have lived long in the same land and in the same ethnic group, the wisdom that we get along with the other person may have developed rather than the wisdom to defeat the other.
I think that it is a good thing for Japanese people to harmonize with people around them. However, we tend not to tell firmly the opinions of ourselves, because we value harmony. In this respect, I think that Japanese have to learn communication skills to people in other countries.
The fact that no foreign enemy invaded has influenced the structure of traditional Japanese houses. The Japanese house has opened wide outside. This is primarily aimed at preventing moisture in the summer. However, this was possible because there was little fear of being attacked by a foreign enemy.
Even in Japan, there was a risk of being hit by a foreign enemy during the warring country era from the end of the 15th century to the end of the 16th century. During this period, the construction of the private house was quite different. When a foreign enemy came, in order to prevent invasion into the house, the window had only the minimum necessary.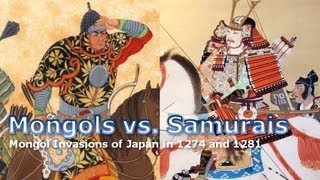 As an aside, Japan has been attacked by the Mongolian army in the 13th century. However, at this time, the samurai fought against the Mongolian army and repulsed. For this reason, Japan's peace was kept.
Japanese have been taught to live in harmony with surroundings in modern education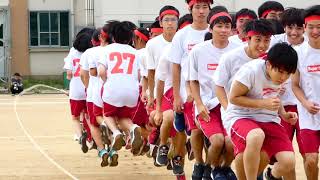 And the third. I think that the tendency for Japanese to value harmony with other people was strengthened by school education since the modern era.
Even now in Japan, children are taught the importance of collective behavior in elementary school, junior high school, high school and so on.
For example, at any elementary school or junior high school, a sports festival will be held once a year to be seen in the above video. There, children organize teams and work hard together to help each other. In relay race, children practice baton delivery many times and refine team play. I think that these experiences will foster Japanese organizational behavior.
The Japanese experienced the Great East Japan Earthquake and again realized the importance of harmony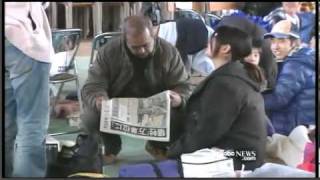 Finally, I think that Japanese recalled the importance of helping each other at the time of the Great East Japan Earthquake that occurred on March 11, 2011.
At the time of the Great Earthquake, there were intense shakes not only in the Tohoku region but also in other areas such as Tokyo. I also experienced the earthquake in Tokyo at that time. I worked at a newspaper company. And from the high floor office I looked down at the city. A very large number of people were about to walk home. That night, people on their way home helped each other.
After that, when the devastation in the Tohoku region was reported, many Japanese asked themselves what they could do. Some people sent relief supplies to the Tohoku region, while others went to the Tohoku region to engage in volunteer activities. After that big earthquake, the Japanese talked with each other the words such as "KIZUNA" and "TUNAGARU" . "KIZUNA" and "connect" mean solidarity. I think that experience has further strengthened the feelings of Japanese who value harmony.
After the big earthquake, we received many encouraging words from overseas. We thank you. We feel that we would like to help each other.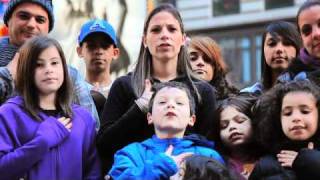 To people who want to know more about Japanese hospitality
I gathered up a bit more detail in another articles. If you are interested, please click on the slide images below.
2020/5/30
Japanese Hospitality! Tthe Japanese service in the spirit of "Omotenashi"
On this page, I will explain the spirit of Japanese hospitality. In Japan, hospitality is called "Omotenashi". Its spirit is said to come from the tea ceremony. However, I am not going to tell you an abstract story here. I would like to introduce examples of Japanese hospitality through some YouTube videos. I think that if you come to Japan, you will actually see and hear it. Table of ContentsExamples of Japanese hospitalityWhy do Japanese people service in the spirit of hospitality? Examples of Japanese hospitality First of all, please see the following videos. With these videos, you can see examples of Japanese hospitality in various situations. Many people in Japan work with a heart of hospitality At a restaurant In Japan, a lot of employees are hospitable with smiles at restaurants and hotels. Even when working according to the customer service manual, they will try to satisfy their customers even a little. Of course, some of the employees will have no motivation. However, in Japan, I think that there are quite a lot of people trying to serve with a smile no matter how hard it is. This trend is not limited to restaurants and hotels. Next, let's see the video of the gas station. At a gas station In Japan, there are many people in various industries who have the feeling of hospitality that they want to serve customers. Even in Japan, self service type gas stations are on the rise recently. With those types of gas stations, you will not be able ...
I appreciate you reading to the end.
About me
Bon KUROSAWA  I have long worked as a senior editor for Nihon Keizai Shimbun (NIKKEI) and currently work as an independent web writer. At NIKKEI, I was the editor-in-chief of the media on Japanese culture. Let me introduce a lot of fun and interesting things about Japan. Please refer to this article for more details.