When traveling in Japan you can move very efficiently by combining shinkansen (Bullet train), airplane, bus, taxi, car hire etc. If you add a Shinkansen ride to your itinerary, it will be a pleasant memory. In that case, purchasing "Japan Rail Pass" would be very reasonable. On this page, I will introduce an overview of them. This page is quite long. If you click the "show" button in each item, detailed hidden contents will be displayed. please take advantage of the table of contents.  You can return to the top by pressing the arrow button on the bottom right of this page.
Japan Rail Pass
About
If you plan to travel within Japan using JR trains such as Shinkansen, you may want to purchase "Japan Rail Pass" before departure. Japan Rail Pass (also commonly called JR Pass) is a very cost effective rail pass that JR offers for foreign tourists. You can ride a lot on JR 's Shinkansen and regular express etc.
The price of Japan Rail Pass is, for example,  33,000 yen per person (7 days, Ordinary car type). In Japan, it takes about 28,000 yen for one person to go back and forth between Tokyo and Osaka at Shinkansen. If you use a lot of JR, Japan Rail Pass will become your very powerful "friend".
Below is the list of Japan Rail Pass. children aged 6-11 is 50% off. Children under 5 years old can ride free with adults with Japan Rail Pass.
| | | |
| --- | --- | --- |
| Type | Ordinary (Economy) | Green Car (First Class) |
| 7 days | 29,110 yen | 38,880 yen |
| 14 days | 46,390 yen | 62,950 yen |
| 21 days | 59,350 yen | 81,870 yen |
However, with Japan Rail Pass you can not ride on some Shinkansen trains ("Nozomi" and "Mizuho"). Also, when using the Japan Rail Pass, it is difficult to reserve Shinkansen tickets in advance. If you are planning to travel during the New Year's holidays such as when the Shinkansen is very crowded, it is a disadvantage that you can not book in advance. So, please take into account whether the Japan Rail Pass is suitable for your trip.
I will introduce the details of the Japan Rail Pass below. If you are interested in Japan Rail Pass, please click the "show" button below. Then, detailed content will be displayed.
The official website of "Japan Rail Pass" is below. There is a button to select the language on the upper right of the page.
>> Please see the official website for details of "Japan Rail Pass"
Shinkansen (Bullet train)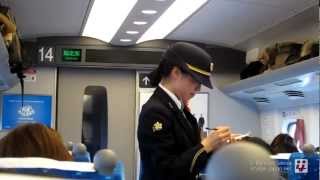 For details of the Shinkansen please refer to my article below.
Shinkansen (Bullet train)! Japan Pass, Ticket, Introduction of Trains

In the Japan, the network of Shinkansen (Bullet train) is spreading. The Shinkansen is a super express that exceeds 200 km/h. If you use the Shinkansen, you can move comfortably between the major cities of Japan very quickly. If you use an airplane, you have to go through the airport, so ...
Airplanes
In Japan, JAL and ANA operate regular flights between domestic airports. In addition, several cheap airlines (LCCs) are operating between major airports.
For the major airports in Japan, please refer to the following articles:
2020/5/28
New Chitose Airport! Access to Sapporo, Niseko, Furano etc.
New Chitose Airport is the biggest airport in Hokkaido. It is approximately 40 minutes by JR express train from Sapporo city center. This airport has international terminals and domestic terminals. If you travel around Sapporo, Niseko, Otaru etc in Hokkaido, you should use New Chitose Airport. On this page, I will introduce details of New Chitose Airport. I introduce the outline of New Chitose Airport first, after that, I will explain individually what many guests from abroad want to know. Table of ContentsSummaryNew Chitose Airport floor mapBy Limousine BusesBy JR Train (from New Chitose Airport Station)By Rent a CarNew Chitose Airport to SapporoNew Chitose Airport to NisekoNew Chitose Airport to FuranoShops and restaurants Summary Maintenance workers who waved to ANA's plane at New Chitose Airport, Hokkaido = shutterstock Click to display Google Maps on a separate page New Chitose Airport has international terminals in addition to domestic flights. Since there is JR New Chitose Airport station in the airport, it is good access to Sapporo. There are counters of rental car companies in the airport. They have a reception desk at the counter and a free bus to the parking lot. If you go to Minami Chitose Station which is one station ahead from JR New Chitose Airport station you can also ride on the JR express train going to Kushiro, Obihiro etc. Access To Sapporo Station 40 minutes by JR express train To Niseko 2 hours by car, 2 hours 30 minutes - 3 hours 30 minutes by bus (depending on ski resort) International ...
JAL (Japan Airlines)
Jetstar Japan
Peach Aviation
Regular Trains
There are so many railroads in Japan. Here, I will introduce the outline of the regular trains other than the Shinkansen. The regular train in Japan is largely divided into JR Group and private railway.
JR
Buses
I also wrote the following articles on tour reservation etc. If you are interested, please drop in on this page as well.
Taxi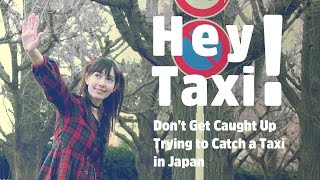 Car rental
I appreciate you reading to the end.
Photos: Ropeways in Japan

There are many ropeways in Japan. If you use ropeways, your trip will be three-dimensional. In this page, I would like to introduce you to some of the most popular ropeways operating in the major tourist destinations. Table of ContentsDaisetsuzan (Hokkaido)Otaru (Hokkaido)Hakodate (Hokkaido)Zao (Yamagata)Hakone (Kanagawa)Tateyama (Toyama)Shinhotaka (Gifu)Yoshino (Nara)Kobe (Hyogo) Daisetsuzan (Hokkaido) ...
What to do in case of a typhoon or earthquake in Japan

Even in Japan, damage from typhoons and heavy rains is increasing due to global warming. In addition, earthquakes often occur in Japan. What should you do if a typhoon or earthquake occurs while you are traveling in Japan? Of course, you are unlikely to encounter such a case. However, it is ...
About me
Bon KUROSAWA  I have long worked as a senior editor for Nihon Keizai Shimbun (NIKKEI) and currently work as an independent web writer. At NIKKEI, I was the editor-in-chief of the media on Japanese culture. Let me introduce a lot of fun and interesting things about Japan. Please refer to this article for more details.